FIFA concludes inspection in Japan – FIFA Women's World Cup 2023™ Bid
2020.02.28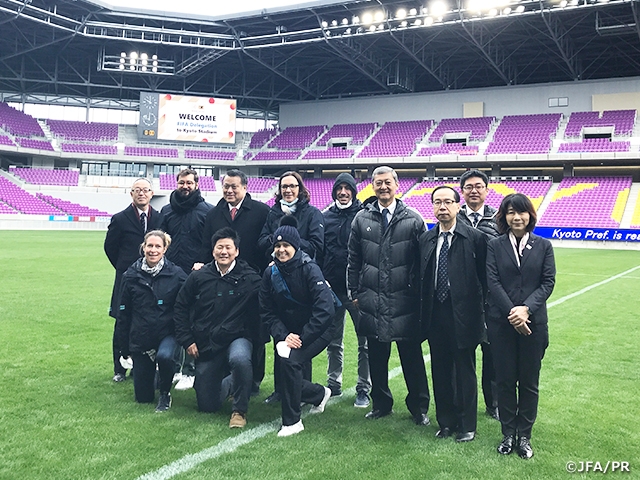 On Thursday 27 February, FIFA concluded its inspection visit in Japan, which started on Monday 24 as part of the bidding process for the FIFA Women's World Cup 2023™.
During the four days, the FIFA delegation visited newly built stadiums such as the National Stadium and Sanga Stadium by KYOCERA, training facilities, hotels, and the Ryogoku Kokugikan, which is proposed as the potential venue for the draw ceremony. With FIFA's decision on the expansion of the Women's World Cup from the existing 24 teams to 32 for the 2023 tournament, the level and scale of the tournament will reach new heights, raising the requirements for the bidding countries to host the FIFA Women's World Cup. The experiences of hosting large scale international tournaments, and the world renowned OMOTENASHI (warm hospitality) are some of the strong points of Japan, as JFA President TASHIMA Kohzo reflected on the inspection visit, "We made our case to the fullest extent. We will continue with the bidding process in good faith."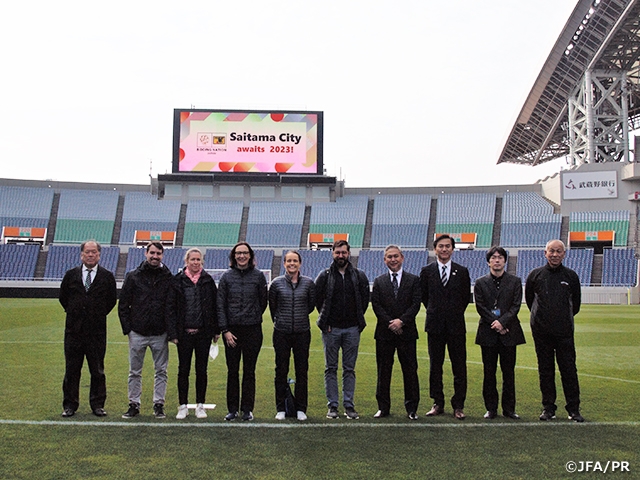 As the FIFA delegation visited each facility, earnest desires to host the FIFA Women's World Cup were expressed in many ways by Governors, Mayors, and the general public throughout this inspection visit. President Tashima shared his gratitude by mentioning, "We thank each local government for their active involvement."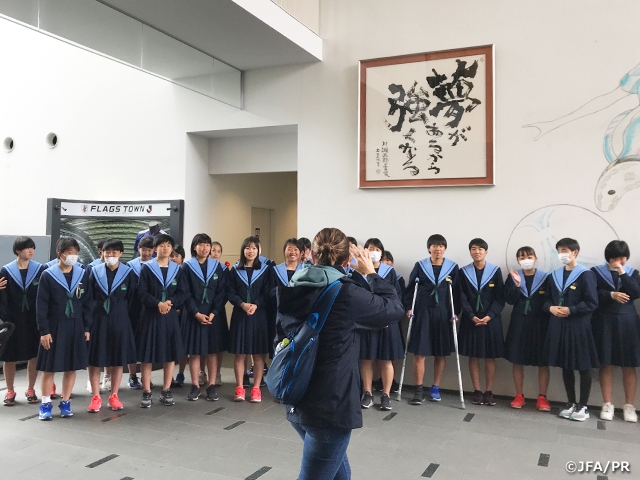 Japan is the only country in the world who has won the FIFA Women's World Cup in all categories (FIFA Women's World Cup Germany 2011, FIFA U-17 Women's World Cup Costa Rica 2014, FIFA U-20 Women's World Cup France 2018). Japan has also worked hard to promote and develop women's football internationally, including countries in Asia and South America. Women's football has been cherished in the country and that passion stems down to the players. Although the players were not able to participate due to their pre-season activities, former players and coach of the Nadeshiko Japan (Japan Women's National Team) made their appearance at various locations to make a case for the Japanese bid, as Ms. SAWA Homare and Ms. MIYAMA Aya appeared in Tokyo, former coach SASAKI Norio in Saitama, and Ms. KAIHORI Ayumi in Kyoto.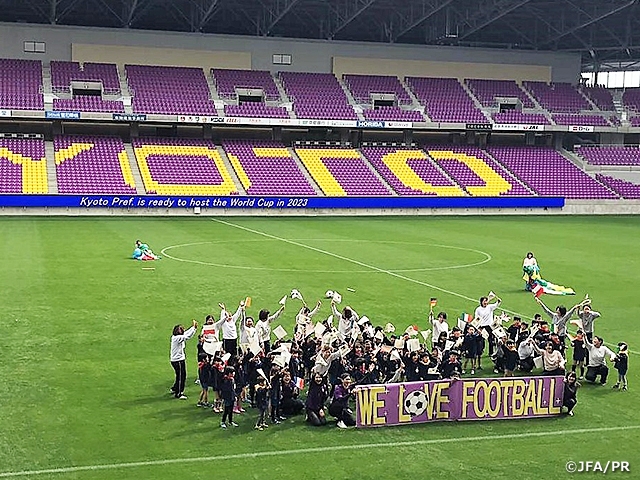 The findings of the FIFA delegation will be included in the Bid Evaluation Report that will be published by FIFA. All eligible bids will be presented to the FIFA Council, which is set to select the host of the FIFA Women's World Cup 2023™ at its meeting in Addis Ababa, Ethiopia in June 2020.