Promotional event held at Hokkai Kitayell to support the Japanese Bid to host the FIFA Women's World Cup 2023 - International Friendly Match between Japan Futsal National Team and Paraguay Futsal National Team
2020.02.20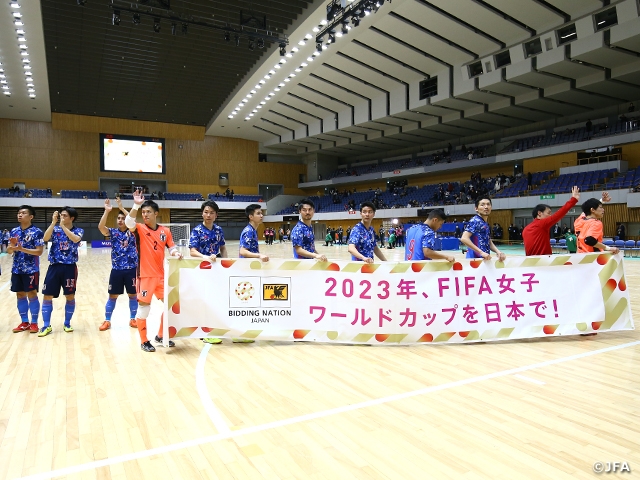 On Wednesday 19 February, a promotional event was held at Hokkai Kitayell to support the Japanese Bid to host the FIFA Women's World Cup 2023 during an international friendly match between the Japan Futsal National Team and the Paraguay Futsal National Team.
The match took place at Sapporo, one of the hosting municipality candidates for the FIFA Women's World Cup 2023, as Sapporo Dome is listed as one of the potential venues for the tournament.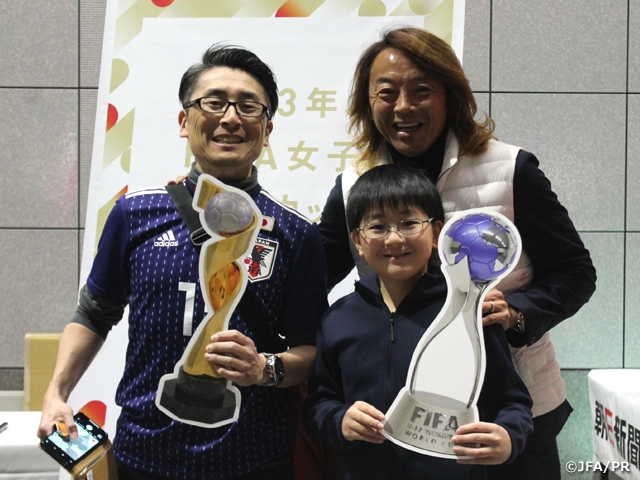 At the booth, a quiz section was setup to entertain the visitors with quizzes on the history of Japanese women's football and the Japanese Bid to host the FIFA Women's World Cup 2023. "My Dream of 2023" event was also held at the booth, where visitors shared their dreams of 2023. A wide variety of visitors stopped by the booth, from a couple sharing their memories of 2011 when the Nadeshiko Japan won the FIFA Women's World Cup, to a primary school student mentioning, "I want to see the World Cup in Sapporo!" Ahead of the match, a member of the FIFA Women's World Cup 2023 Japan Bid Committee, Mr. KITAZAWA Tsuyoshi, visited the booth to promote the cause and took pictures with the visitors at the booth.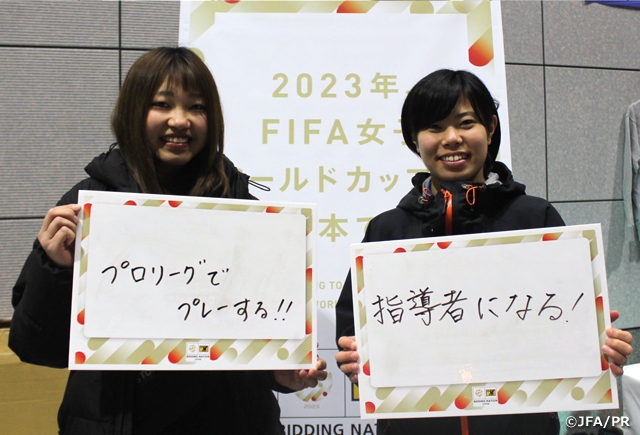 In order to achieve our dreams of 2023 together, the football family will continue to pursue variety of promotional activities. For future events, please visit: https://japan2023bid.com/en/event/
Comments from visitors at the booth
Mr. SATO Shinya
I have been a fan of Nadeshiko Japan even before they won the World Cup in 2011. I really hope that we can bring the World Cup to Japan and see them win the title again. I am also hoping to see a professional women's football team coming out of Hokkaido.
Ms. NEMOTO Honoka/Ms. ONUMA Suzuho
We are looking forward to hosting the World Cup here in Japan. We hope the Women's World Cup will help increase the number of women's football players!