Promotional event held during the KIRIN CHALLENGE CUP 2019 to support the Japanese Bid to host the FIFA Women's World Cup 2023 (12/28@Transcosmos Stadium Nagasaki)
2020.01.16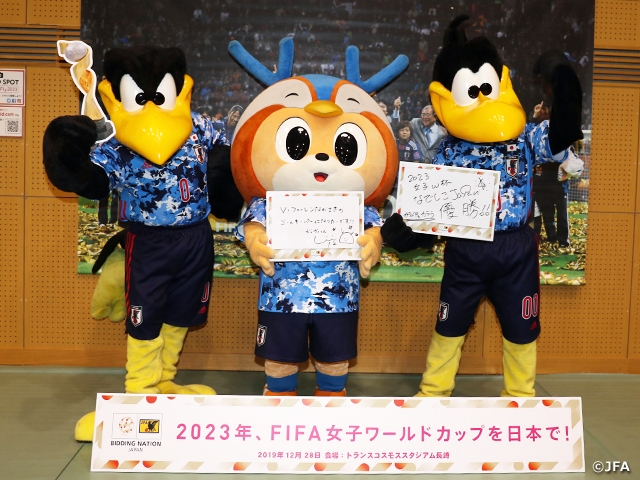 On Saturday 28 December, a promotional event was held during the KIRIN CHALLENGE CUP 2019 match between the U-22 Japan National Team and the U-22 Jamaica National Team at Transcosmos Stadium Nagasaki to support the Japanese Bid to host the FIFA Women's World Cup 2023.
A special booth to support the Japanese Bid to host the FIFA Women's World Cup 2023 was setup at Isahaya City Chuo Gymnasium, which is located five minutes away from the stadium, where exhibits from the Japan Football Museum were on display to promote the cause. Visitors stopped by to take photos of the World Cup trophies won by the Nadeshiko Japan, U-20 and U-17 Japan Women's National Team, as the actual trophies were on display.
On this day, the booth saw a special visit from the Japan National Team's official mascots, Karappe and Karara, along with V-Varen Nagasaki's official mascot Vivi-kun. The mascots interacted with the visitors and wrote down their own dreams of 2023.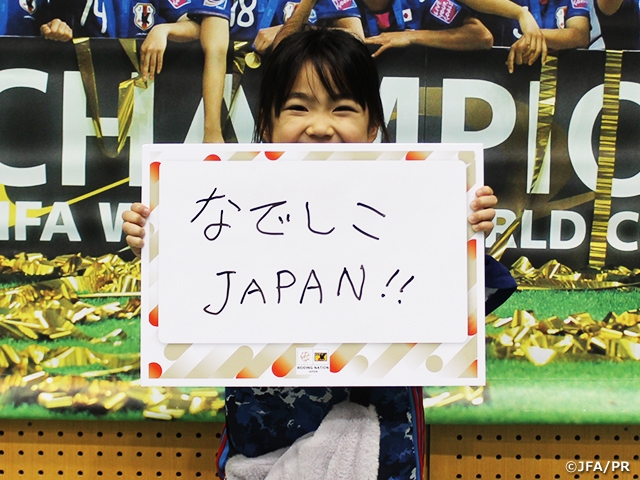 At the booth, we asked the visitors to leave a message with the theme, "My Dream of 2023." We saw a wide variety of messages from a girl who just started to play football writing, "Become a member of the Nadeshiko Japan!" and a boy sharing his dream to "Become the best football player in the world."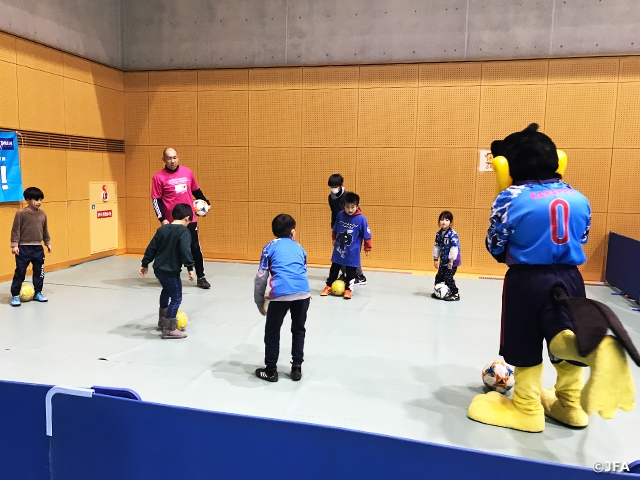 Also, on this day, JFA National Training Centre's Coach Mr. MATSUSHITA Jun held the JFA Challenge Game Corner, where kids were seen chasing the ball around with great joy. Karappe was also seen playing football with the kids, as he joined the drills with the participants.
In order to achieve the dreams of 2023 together, the football family will continue to pursue variety of promotional activities. For future events, please visit: https://japan2023bid.com/en/event/
My Dream of 2023
Karappe & Karara
See the Nadeshiko Japan win the FIFA Women's World Cup 2023!!
V-Varen Nagasaki Vivi-kun
I want to become the goalkeeper of V-Varen Nagasaki!!